There are many ways to improve your health and mode, increase your brain function, and productivity, such as meditating, beginning a new exercise routine, or visiting a spa-although they are all very beneficial.
But the true key to improving your quality of life is to take a luxurious break once a year.

5 tips to turn your annual vacation into an unforgettable memory
It all starts with choosing the right vacation destination.
The venue should not only be located in an attractive setting but must also offer all of the amenities and services you'll need to make your stay memorable. Lux Palace was designed with these considerations in mind. Planning your annual getaway with you in mind is the key to the perfect vacation. We will help you realize your dreams.
Here's what you should really do to make the most of your holiday break:

Make It Memorable
Making a vacation memorable involves anticipating it in advance and remembering it later. Most of us can recall memorable vacations we have taken and we often think of them. When you think of them, you feel happy. You can create such memories on your own. Plan to do something out of the ordinary that you'll deeply enjoy. You'll reap the benefits for a long time to come. Lux Palace is committed to creating new memories for you each year.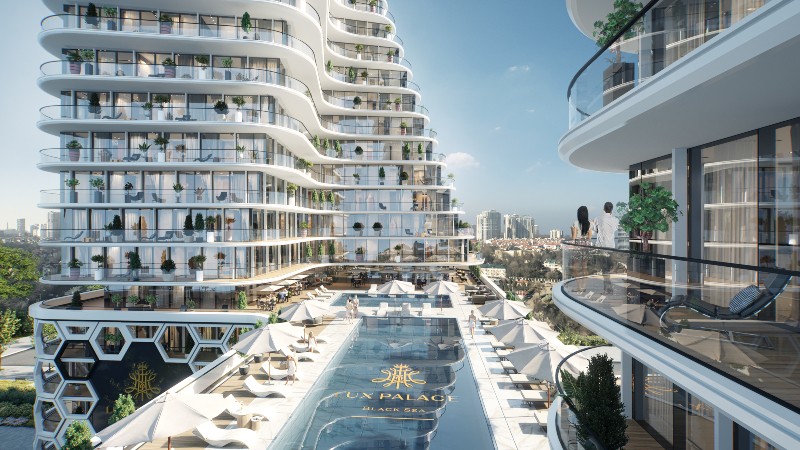 click Now to secure your exclusive lifestyle

Enjoy Yourself
All of this advice is useless if it leads you to do something you won't like. Make sure you spend at least some of your vacation time doing activities you truly enjoy if you want to create happiness and well-being during and after your trip. Whether you are enjoying a thrilling night at a casino or learning about new cuisine, it all boils down to one thing – pleasure. Lux Palace is designed to satisfy all your needs during your annual vacation, it is fully equipped to cater to all your pleasures. You just need to pick.

Move And Exercise.
Maintaining a healthy lifestyle is paramount for some people. At Lux Palace, you'll find a range of state-of-the-art sport and exercise facilities, from a fully equipped gym to an Olympic-sized swimming pool, all available 24/7.

The Best Investment You Will Ever Make
It is human nature to prefer tangible luxuries. In contrast, we spend more on houses, cars, clothes, and other things, which very quickly lose their initial appeal and require a great deal of upkeep, than we do on experiences, which, according to research, provide more lasting satisfaction, as they offer pleasure as well as the chance to learn and grow.
The best investment you can make is a quality annual vacation.

Plan Properly
Never leave your holidays to chance. Seamless air travel, nice accommodations, guaranteed tour bookings, and fine dining experiences—all of these will make your time off more productive and enjoyable. Besides, the preparation itself can be fun. Imagine everything you might do, then pick the places and activities which will give you the best opportunities for renewal and reinvention and let you create the most unforgettable memories.